THANKSGIVING SCHEDULE:
We will CLOSE NOVEMBER 24, 25, AND 26, 2021 THANKSGIVING WEEK.  We will reopen Monday, November 29, 2021 and resume our regular practice hours.
CHRISTMAS AND HOLIDAY SCHEDULE:
We will close for a Christmas/Holiday luncheon for our staff at 11:00 AM on December 16,2021 and will reopen at 1:00 the same day.  Both the injection clinic and the main clinic will be closed.
We will close December 23 and 24th, 2021.  We will resume our regular practice schedule on Monday, December 27, 2021.
NEW YEARS:
Closed December 31st, Friday.  We will reopen on Monday and resume our regular schedule. Happy New Years!!!!!
MASKS ARE REQUIRED FOR ALL SERVICES!!! 
10.27.21 We placed an order for PEDIATRIC doses of the Covid-19 vaccines for ages 5-11.  This is the Pfizer vaccine.  We should receive our shipment in the next week or two.  Call 210.614.4405 to schedule.
 Administering 1st and 2nd and 3rd doses to those with compromised immune systems, high risk individuals and those 65+ years of age and now those with high risk exposure jobs (like hospital workers, first respondents and healthcare workers).
FOR YOUR ALLERGY  INJECTIONS:
PLEASE COME INSIDE FOR YOUR INJECTIONS.  WE HAVE TWO LARGE WAITING
ROOMS TO SOCIAL DISTANCE 
DR. DILLEY AND DR. CALABRIA ARE NOW IN NETWORK WITH TRICARE AND ALL SUPERIOR HEALTH PLANS.
IF YOU HAVE  BEEN TESTED FOR  COVID-19/CORONAVIRUS AND HAVE TESTED POSITIVE AND/OR  DO NOT HAVE YOUR RESULTS PLEASE CALL OUR OFFICE AND DO NOT COME IN.
 If you have questions or need assistance then please call 210-614-4405
Injection Clinic Hours:
Monday 8:00 – 5:30
Tuesday 7:30 – 4:30
Wednesday 7:30 – 4:30
Thursday 8:00 – 5:30
Friday 7:30 – 11:30
Dennis E. Dilley, MD
Christopher Calabria, MD
Phillip McAllister, PA-C
*****************************************************************************************
NOTICE***** As an effort to protect those of us who may be more vulnerable we are offering online/virtual consultations.  If you fall into this category please request this type of appointment when you call our office at 210-614-4405.  Thank you.
Injection clinic hours are as follows:  Monday – 8:00 AM last injection at 5:30 PM, Tuesday 7:30 Am last injection
at 4:30 PM, Wednesday 7:30 AM last injection at 4:30 PM, Thursday 8:00 AM last injection at 5:30 PM and
Friday 7:30 AM last injection at 11:30 AM.
Your San Antonio Allergists
Watch this video for a special message from Dr. Dilley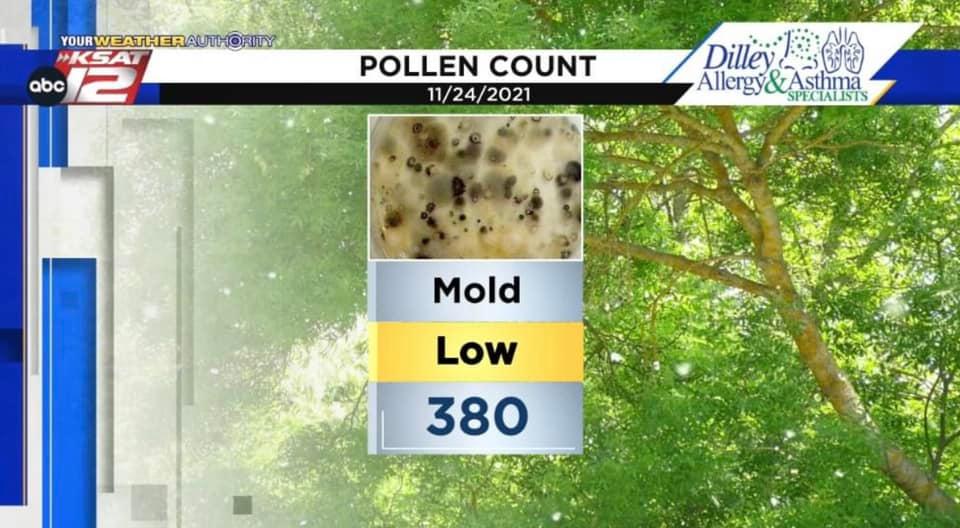 Dr's. Dilley and Calabria specialize in the treatment of allergic and immunologic conditions in San Antonio, Texas. They have over 20 years of experience providing exceptional and compassionate care to their patients.
More than 50 million Americans suffer from seasonal allergies, allergy related conditions, or asthma. Many people continue to suffer from the unpleasant symptoms and simply try to cope with their condition.
Dr. Dilley and Dr. Calabria strive to empower their patients to stop letting allergies and asthma keep them from doing the things they enjoy. Our goal is to help you live life on your terms.
We specialize in the evaluation and treatment of children and adults with the following conditions:
Eczema/Allergic Skin Rashes