NOTICE******This will be offered temporarily and will not be offered during inclement weather. We are now offering a curbside allergy injection service.   Patients would need to park in a designated parking spots on the side of the building (by the designated orange cones) and call 210-614-4405 to let us know you are here. This process will take longer than an inside visit as a nurse will have to go inside and retrieve your serum. Patients must wait the required 20 minutes and be cleared by a nurse or provider.
 If you would prefer to go inside, we have provided extra seating space. 
You may also check in at the front door and receive your injection(s) and return to your vehicle for your 20-minute waiting period.
Notice*****  WE ARE OPEN.  THE CLOSURE OF BUSINESS DOESN'T APPLY TO MEDICAL FACILITIES. . We are taking temperatures of every person who enters the building. We are cleaning surfaces regularly.   We are open for scheduled appointments and allergy injections.  Please call and do not come in if you are ill and experiencing any symptoms listed below.  Thank you for your understanding.
NOTICE*****WE ARE NOW OFFERING VIRTUAL/ONLINE AND PHONE APPOINTMENTS.  CALL 210-614-4405 TO SCHEDULE.
NOTICE ******We are providing a designated parking area for some of our allergy patients.  Inside the clinic we have spaced chairs further apart and have some options for additional seating areas.  If you chose to wait in your car for the 20-minute waiting, period please come inside the front door and a nurse will greet you there.  She will check you in, take your temperature and ask the usual allergy/asthma questions.  You then may return to your vehicle and an allergy nurse will bring your serum and injections to you.  DO NOT LEAVE.  YOU MUST WAIT THE REQUIRED 20 MINUTES.
NOTICE*******If you are sick and have a cough, shortness of breath or a fever please call our office.  Do not come in.  We treat patients with Asthma who can be at high risk if exposed to the Coronavirus/Covid-19 or the Flu.  Please call 210-614-4405.  ALSO, If you haven't already done so  please create a patient portal account by calling our office to request and invitation.
NOTICE***** As an effort to protect those of us who may be more vulnerable we are offering online/virtual and  phone consultations.  If you fall into this category please request this type of appointment when you call our office at 210-614-4405.  Thank you.
Injection clinic hours are as follows:  Monday – 8:00 AM last injection at 5:30 PM, Tuesday 7:30 Am last injection at 4:30 PM, Wednesday 7:30 AM last injection at 4:30 PM, Thursday 8:00 AM last injection at 5:30 PM and Friday 7:30 AM last injection at 11:30 AM.
We will be closed Friday, April 10, 2020 for Good Friday and will reopen with regular business hours on Monday, April 13, 2020.  We will be closed Friday, April 24,2020 and will reopen with regular business hours on Monday, April 27, 2020
Your San Antonio Allergists
Watch this video for a special message from Dr. Dilley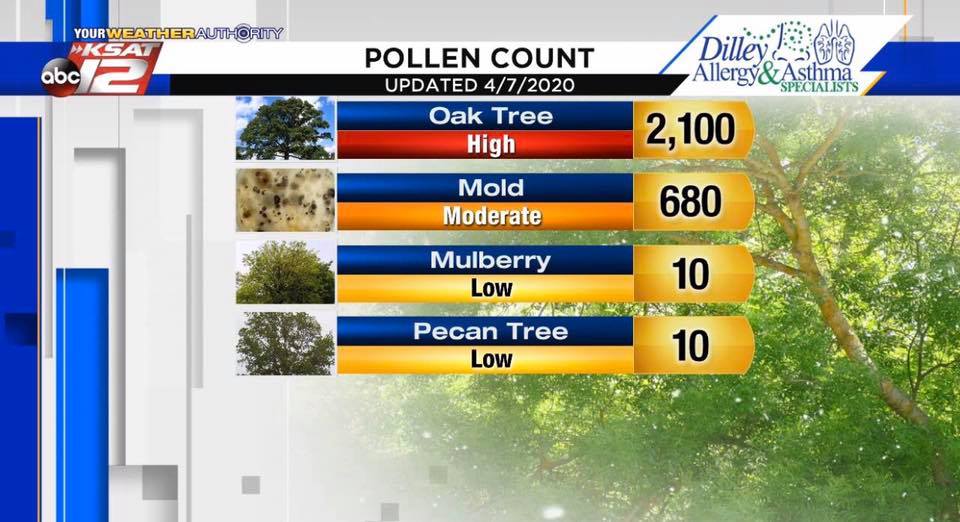 Dr's. Dilley and Calabria specialize in the treatment of allergic and immunologic conditions in San Antonio, Texas. They have over 20 years of experience providing exceptional and compassionate care to their patients.
More than 50 million Americans suffer from seasonal allergies, allergy related conditions, or asthma. Many people continue to suffer from the unpleasant symptoms and simply try to cope with their condition.
Dr. Dilley and Dr. Calabria strive to empower their patients to stop letting allergies and asthma keep them from doing the things they enjoy. Our goal is to help you live life on your terms.
We specialize in the evaluation and treatment of children and adults with the following conditions:
Eczema/Allergic Skin Rashes